¤
Most popular Wallpapers
Download "Happy holi to all indians" wallpaper for mobile cell phone.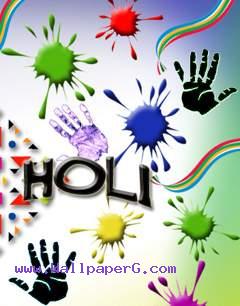 Description
:Happy Holi to all Indians
Bhaiyon Holi ke rango mein khoob rangna aur masti karna.
I hope this Holi brings lot of colors in each and everybodys life.
I wish I was in India to celebrate Holi with my loved ones.
I miss the grand celebration.
Post Comment
Advertisement
RELATED WALLPAPERS