¤
Most popular Wallpapers
Download "First and last love" wallpaper for mobile cell phone.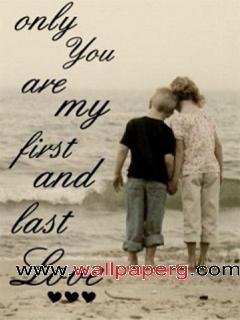 Description
:And this is what someone mad in love has to say about what he can see in his lover. "Love is blind" is what many say, but after reading this I feel love is blind in a much different way, that only lovers know.

You come to love not by finding the perfect person, but by seeing an imperfect person perfectly.
Post Comment
Advertisement
RELATED WALLPAPERS